Verhuurd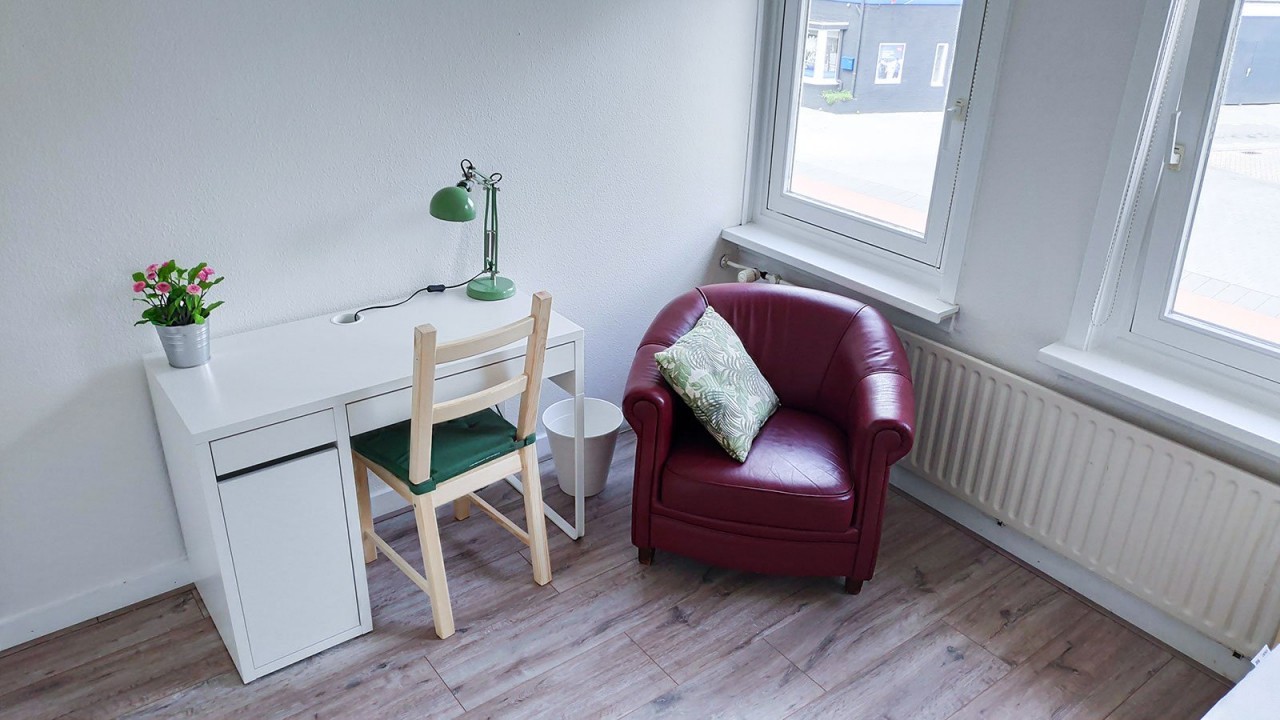 Meer zien? Schrijf je hier in!
Nice room available at the first of August at Transvaalplein in Tilburg
This recently renovated room is perfect for making your stay in Tilburg comfortable and relaxed. The room has a design interior consisting of a comfortable bed, a desk with chair and lighting, a couch, a wardrobe, a mirror and nice accessories.
All shared areas in the house are cleaned weekly. You can use the kitchen including fridges, stove and oven. In addition, you always have a clean shared bathroom and a washing machine at your disposal. There is also a roof terrace to relax outside.
The city center is a 15-minute walk away. Tilburg University is a 15-minute bike ride. Stappegoor (Fontys colleges, sports centers and entertainment area) is 10 minutes walk away. There is an Aldi supermarket right across the street and there is a bus stop that takes you to Tilburg Central Station within 15 minutes. In the street there is also a Jumbo and Albert Heijn supermarket and a laser / kart center.
Pricing room D:
Semesters August till August
Rental period: 12 month
Price: 475 euro per month
Semester August till February:
Rental period: 6 month
Price: 575 euro per month
Semester February till August:
Rental period: 6 month
Price: 525 euro per month
The rental price includes the listed interior, electricity, water, heating, WIFI, weekly cleaning of shared areas, use of kitchen and kitchen appliances, use of washing machine, use of shared areas.
Optional fees
Set with one blanket and one pillow: 15 euro per month per set
Set with sheets for matras, blanket and pillow: 10 euro each month per set
Cleaning of your room: 25 euro each time
Rental period
The rental period is at least 6 month or a multiple of that. The periods are synced closely to the academic semesters.
---
Beschikbaarheid
01-08-2020